School History & Information
GMA Foundation
Gaelscoil Mhic Amhlaigh was founded in 1993. It is a co-educational, all Irish, Gaeltacht, Catholic Primary school under the Patronage of the Bishop of Galway, a school which nurtures a stimulating, welcoming, trusting, open, respectful, positive and co-operative educational environment for all. We wish it to be a place where there is an emphasis on the physical, intellectual, spiritual, emotional, social, culture and moral development of each individual child.
Between 1993 – 1999 we were housed in temporary accommodation in the Knocknacarra area. In 1999 we moved into a new school building of eight classrooms, school hall, offices and ancillary rooms. Due to the growth of our school and the demand for Irish medium education in the area , The Department of Education and Skills granted us a brand new state of the art 24 classroom school with a school hall, school library, sensory room, multi-purpose rooms, offices, support rooms etc. We moved into our new school in January 2018 at Miller's Lane, Knocknacarra. . Before and after school care is provided on our new premises.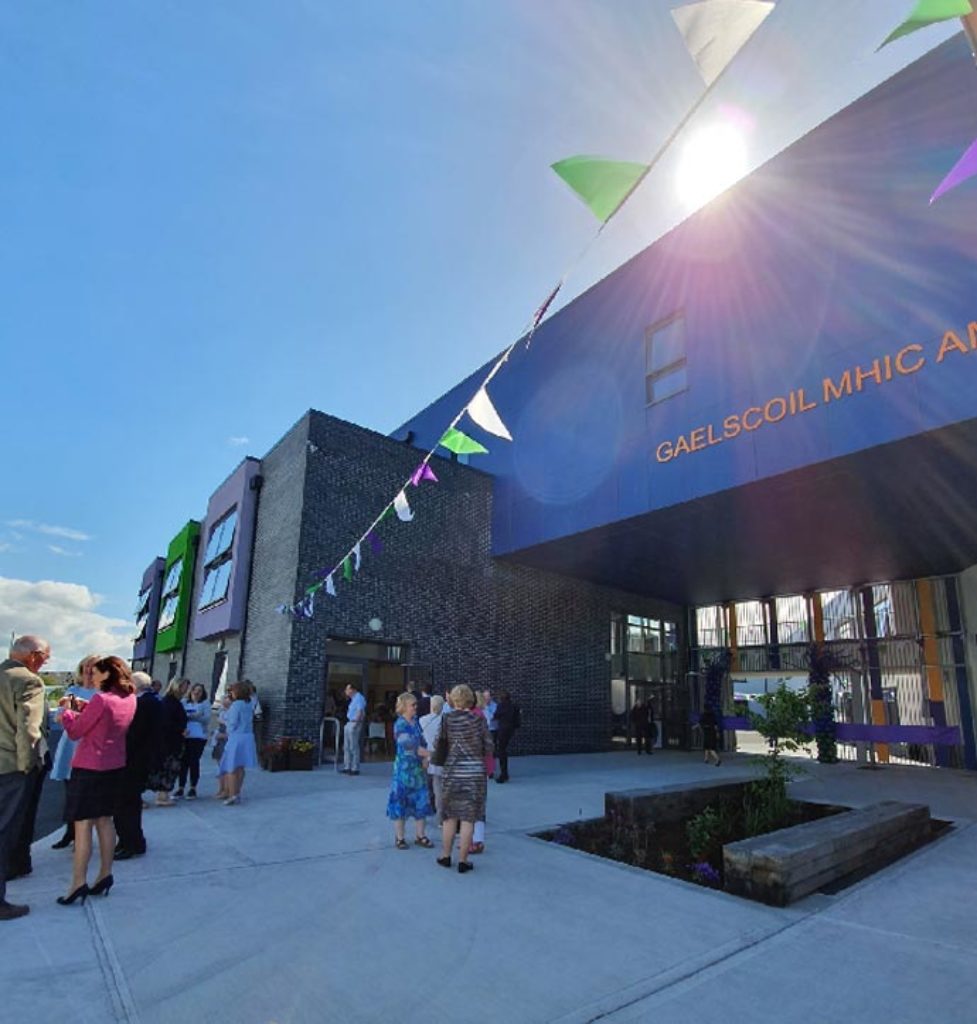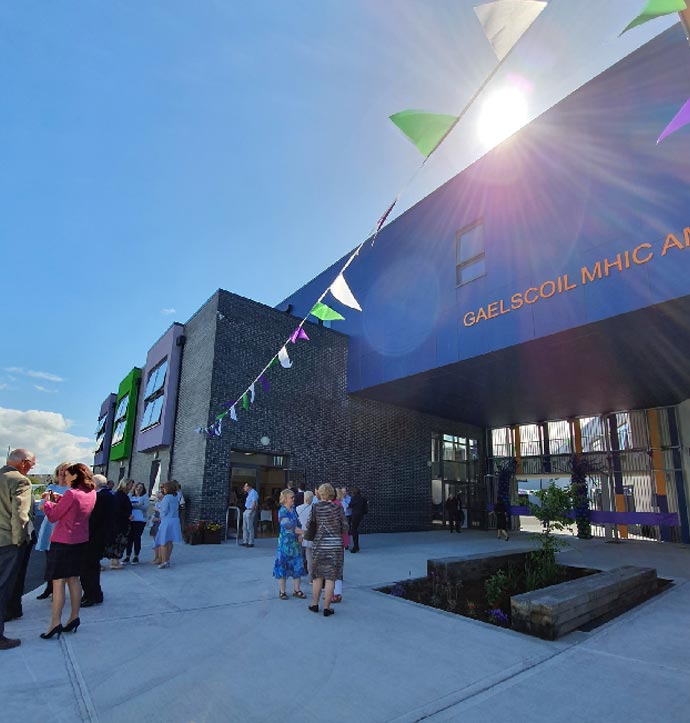 Our Aims
It is our aim to provide the best standard of education through the medium of Irish for the children of Knocknacarra and surrounding areas and to develop our heritage/culture in conjunction with the development of the children and education. We create a happy, cheerful, cultural environment in the school for children because we believe that when children feel happy and secure it strengthens their ability to learn. We aim to ensure that each child will achieve his/her full potential in our school's pleasant and stimulating learning environment taking into consideration that each child is unique in ability and need.
Children are encouraged to be proud of their Irish culture and heritage and a huge emphasis is placed on all aspects of our culture such as the Irish language, music, dancing, drama, sport, history and literacy. We regularly participate in various competitions and extra community events such as Féile Scoildrámaíochta, Write-a-book, Discover Primary Science and Maths ,Junior Entrepreneur Project, Credit Union Quiz, Green Flag competition, Active schools Flag, Schools Swimming competition, Blitzes for camogie, hurling, gaelic football ,soccer and Olympic Handball, Music performances and competitions ,Art competitions with the emphasis on participation not on winning. We recognise how valuable it is for the children to participate in such events and how it enhances their confidence and social skills.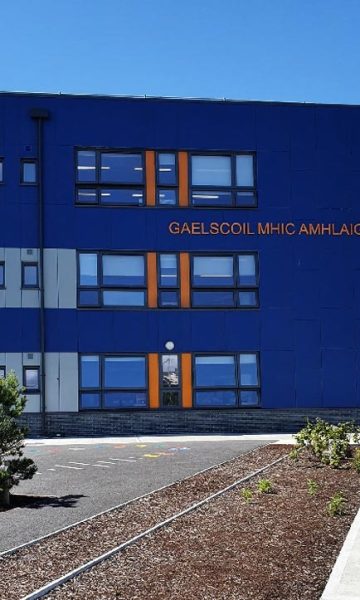 Working Together
Since the foundation of our school we have always placed a huge emphasis on creating a very welcoming and positive atmosphere for all in our school community and this is embedded in all that we do. We have a very open, trustful, co-operative relationship with the parents of our school and we encourage them to be active in all school activities and in school life. We are extremely proud of the high level of co-operation between staff, pupils and parents. We trecognise how important it is to work together as equal partners in the education of our children.
We have a vibrant supportive Parents Association in our school who play a vital and active role in the education process of their children. Our vision would be that parents feel consulted, communicated with and feel that their opinions are valued in a respectful and co-operative environment. Parents partake in school activities such as paired reading, computer work, field trips, school tours, gardening, sporting events, drama production,Active School Week, City Sports, Sports Blitzes, Swimming competitions, The School Book Fair ,School Christmas Fair etc. Their involvement is essential and necessary to the success of these activities
A Living Language
We are a Gaelscoil and Irish is the language of communication and instruction throughout the day. We appreciate that not all parents are fluent in Irish but it is important that parents display a positive attitude towards Irish in the home. Irish is a living language in our school. From the outset children are immersed in the 'Gaeilge' with the aim of being fluent and bi-lingual by the time they reach the senior classes. Research shows that the acquisition of a second language at such an early age greatly enhances the child's ability to become fluent in other languages. We are participating in the Department of Education ,Skills and the Gaeltacht school policy in order to achieve Gaeltacht status by 2022.
Research shows that the best approach to immersion education is instruction in a Primary Language for the first two years of primary education. We have commenced this process in our school and we will complete the full two year immersion by 2021.Since commencing this programme with junior infants it is clearly evident that the children are excelling in their acquisition and expression of the Irish Language and in their academic progress.