A wonderful history in sport
Gaelscoil Mhic Amhlaigh has a wonderful history in sport. It has football, hurling, soccer, rugby, camogie, athletics, basketball, and handball teams. Training takes place both during and after school.
Both boys and girls take part in all the local leagues and competitions and have had many big wins over the years including The Damian Gannon Memorial Cup, Cumann na mBunscoil and Corn TG4.
Gaelic Football
Boys and girls from 4th to 6th classes participate in Gaelic football competitions each year. Training takes place every Thursday with great numbers enjoying the coaching. GMA has been very successful in both codes throughout the years with some of our past pupils going on to wear the Galway jersey.
Athletics
Children from rang 2 – 6 have the opportunity to participate in the cross country or city sports athletics competition which is held in Dangan each year. The school participates in the cross country, sprint, long distance and relay competitions. GMA always have a strong representation and generally come home with a load of medals.
Olympic Handball
Children from fourth to sixth classes participate in Olympic Handball competitions every year. Training is held every Friday after school. This is a great sport for those who do not normally play sport and Galway is one of the few places in the country where this sport is played. GMA always produces strong teams and we have been county champions on a number of occasions over the years.
Swimming
Each child during their time in school, receives the opportunity to take part in swimming lessons in Leisureland. Children attend swimming lessons when they are in 3rd, 4th and 5th class.
In recent years the school has started to enter the Connacht Minor Schools Swimming Gala. This event is usually held in Athlone Regional Sports Centre early in the year. If the children do well in Athlone they are given the opportunity to swim in the All Ireland Minor Schools Gala. This event is held in the NAQ centre in Dublin.
Basketball
There is great credit going to the Board of Management, staff and school children for the fantastic work that was put into ensuring that we had outstanding basketball facilities for the school year. A number of challenges are organised annually. Of course the girls always participate in the Órla Ní Neachtain Memorial Competition in May.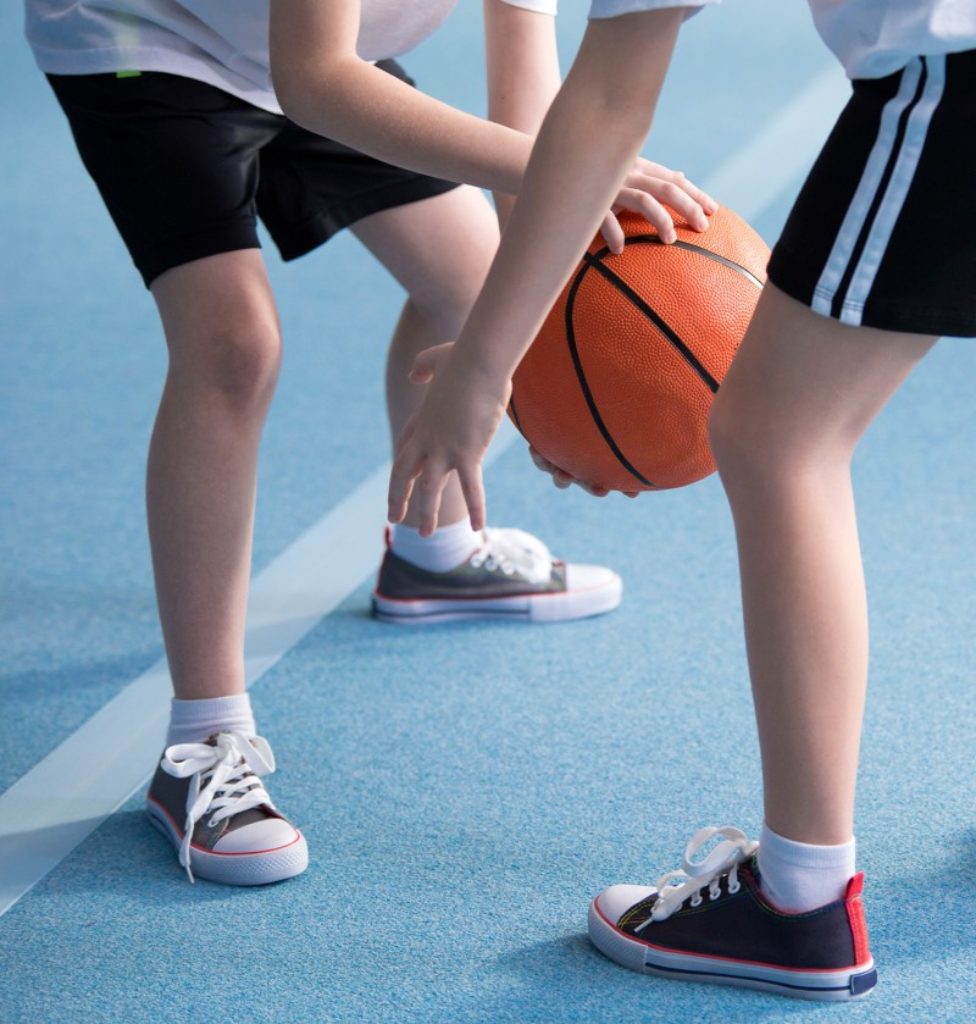 Soccer
Every year the boys and girls in GMA participate in a 5 a side soccer competition. This competition is organised by the FAI. It starts at a local level, then onto the county, and onto the Connacht Finals. If you win the Connacht Final, the four provincial winners play in the All Ireland Finals. This event is always held in the Aviva Stadium in Dublin.
Hurling & Camógie
We have strong teams both in Hurling and Camógie in the school and we participate in several competitions including Cumann na mBunscol's county inter schools competition, I.N.T.O.'s Mini 7's , and several other inter school blitzes.
The children train after school with Múinteoir Martina, Múinteoir Tara and Tommy Ó Fátharta from Scém Oiliúna Scoileanna Gaeltachta.As many of the teachers have a love of the game we never have a shortage of help from other teachers on the staff to take children to matches. This scheme also organises an inter school blitz once a year where our school often comes out on top. Training sessions take place on either the astro, pitch or in our large school hall depending on weather.
Gerry Spelman also trains certain classes during school time as well as organising blitzes between city schools for the different age groups.
We are extremely fortunate to have the support of 2 great GAA Clubs SKGAA and Rahoon/ Newcastle who help out with training sessions/ equipment and support at school matches. It is because of this strong connection that so many of our children play with our local clubs and we are very thankful for all their support.